Show your Heart some Love!!!
Take the Green Hearts Challenge today: Choose one or more heart-healthy habits to incorporate into your daily routine. You can use the Green Hearts tracker (pages 6 and 7 on the Challenge document below) to help keep you on track. Committing to something for 30 consecutive days helps us form a new habit, habits are important because they are what add up over time to produce our results in life, the more positive our habits are, the more positive our results will be.
Irish in Britain's #GreenHearts 


campaign developed in response to high cardio–related mortality rates experienced by Irish people in Britain. Now Green Hearts also addresses #mentalhealth issues & stigma around them with @TirChonailGaels Find out more https://www.irishinbritain.org/what-we-do/our-campaigns/green-hearts-mental-health …
Gambling, Alcohol, Drug & Tobacco Education in the GAA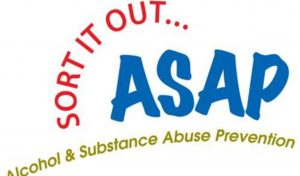 The Alcohol & Substance Abuse Prevention (ASAP) Programme was the GAA's first foray into more formal health promotion. A joint venture with the Health Service Executive (HSE) the ASAP programme was introduced in 2006 at a time when Ireland's alcohol consumption was at an all-time high (peaking at over 14 litres of pure alcohol per person ages 15+).
The ASAP programme today includes tobacco education reflecting the desire by many GAA clubs to become completely smoke-free campuses (inspired by the examples of pioneering clubs in the GAA Healthy Club Project).
Find out more on the GAA Website.